Visa Application Assistance
Our immigration experts ensure your visa applications are timely, complete, and error-free, with document checking and mock visa interview assistance to boost successful applications.
Speak to an Expert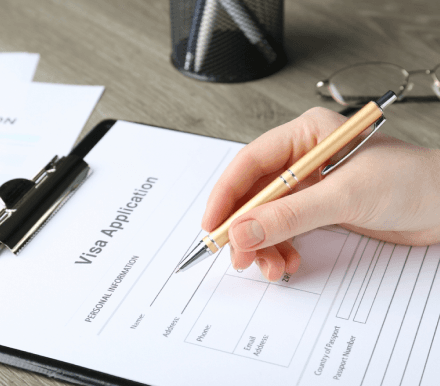 Study International's Insights for Your Study Abroad Journey
Boost Your Chances of Successful Student Visa Applications
Our certified immigration consultants understand the ins and outs of student immigration for key destinations, boasting a high visa success rate for our students. Once you receive your offer letter, these experts guide you through every step of the immigration process, from getting together the necessary documents and sitting for mock visa interviews to filing a complete and error-free application with the best chances of approval.
50+
Certified Education Consultants
Online
Step-by-Step Expert Enrollment Guidance
Application Fee Waiver

SOP & LOR Prep Support

Education Loan Search

Visa Assistance

Up to 100% Scholarships Upon Admission