Pre-Departure Briefing
We ensure our students know what to expect from the moment they board their flight to the first day of classes, and beyond.
Speak to an Expert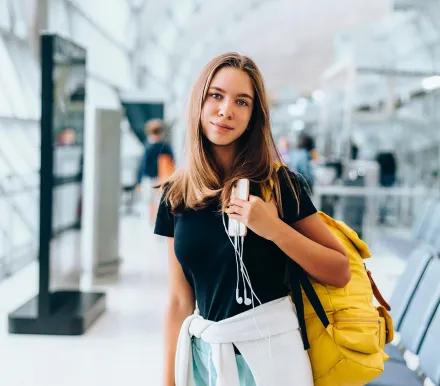 Study International's Insights for Your Study Abroad Journey
Learn What to Expect Long Before Arriving At Your Destination
Many of our students are going farther away from home than they have ever been, often for the first time. The complete student experience matters to us - we do our best to help our cohorts settle right in at their study abroad destination as smoothly as possible. Our pre-departure briefings walk students through what to expect when they set foot on the plane down to the first day of classes and beyond.
50+
Certified Education Consultants
Online
Step-by-Step Expert Enrollment Guidance
Application Fee Waiver

SOP & LOR Prep Support

Education Loan Search

Visa Assistance

Up to 100% Scholarships Upon Admission