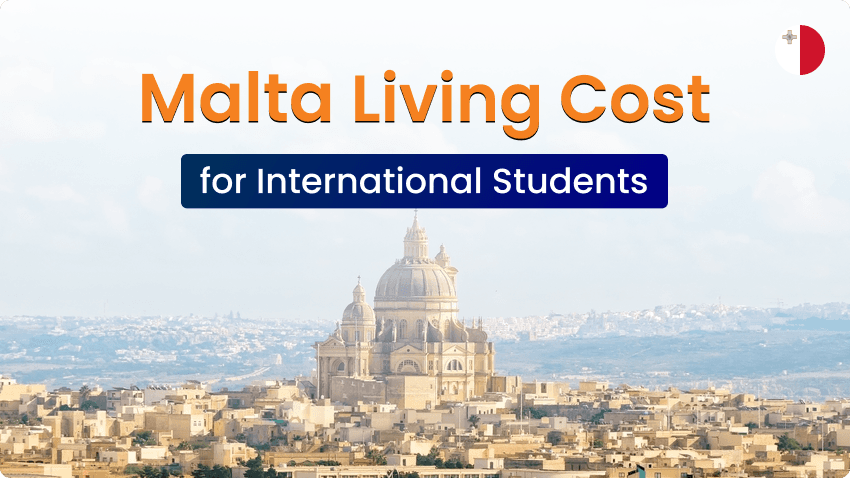 You should be aware that although Malta's cost of living is less expensive than, say, the US, the people there do receive relatively low wages by international standards. In general, life in Malta is relatively relaxed; as we've already indicated, the cost of living is lower than in most of Europe; there are plenty of social opportunities; entertainment options include music and art; and the climate is also pleasant. Nevertheless, keep in mind that rent costs have increased over the past few years. The university offers help in finding housing close to the college, including hostels, homestays with local families, student residences, or students can find their own independent housing in Malta. The university will be able to fill you in on further details once you've been accepted.
What is the Cost of Studying and Living in Malta?
Tuition Cost

For international students, tuition represents a significant portion of the overall cost of education in Denmark. Different universities, fields of study, and lengths of stay in Denmark might result in wildly different tuition costs for international students. International students should expect to pay between EUR 6,000 and EUR 10,000 per year in tuition at a university in Denmark. At the university of Malta the average tuition fee is EUR 10,800 per year.

Additional Expenses

While the tuition cost at universities and colleges in Malta is relatively modest, living expenses can add up quickly for international students. Costs vary from about €550 to €1000 per month on average, depending on location. It raises the already high cost of living in Malta for students. There are other costs to think about besides these, though. Everything from groceries to taxi rides to leisure time is factored in. To make your stay and education easier, Malta has much to offer international students. The doors of Malta's universities are open to anyone having trouble securing housing. If you need help, you can always contact the university's international office. Here is a quick rundown of what it costs on average to live in Malta:
| Necessities | Costs |
| --- | --- |
| Monthly Utilities – Electricity, Water, Gas | EUR 90 |
| Meals | EUR 250 |
| Rent | EUR 700 |
| Transport | EUR 110 |
| Other expenses | EUR 50 - 100 |
Ways to Minimize the Costs
Managing money as an international student in Malta might be challenging. The high cost of living in Malta adds to the stress of studying abroad. However, there are several options for cutting costs as a student in Malta.
Scholarships

International students who wish to study in Malta can take advantage of numerous scholarship and grant programmes. Several organizations, including the Federal government, offer financial help in the form of scholarships and grants to deserving students.

Working part-time

If you can work part-time while studying in Malta, you should do so. You can use this to make some extra cash to use for paying bills or putting away for the future.

Student Discounts

A lot of places in Malta provide discounts to students. Make sure that you take advantage of these discounts whenever and wherever you get the chance, such as at restaurants, movie theaters, and museums.
50+
Certified Education Consultants
Online
Step-by-Step Expert Enrollment Guidance
Application Fee Waiver

SOP & LOR Prep Support

Education Loan Search

Visa Assistance

Up to 100% Scholarships Upon Admission