Scholarships in Denmark for Bangladeshi Students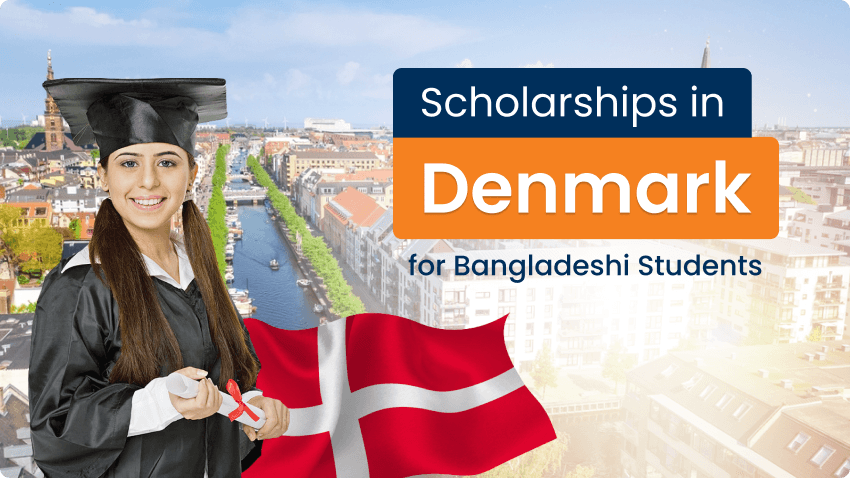 Scholarships in Denmark for Bangladeshi Students
Many Bangladeshi students choose to come to Denmark for university. The country's education system is often recognised as among the best in the world, and it offers a wide variety of courses and programmes in many academic disciplines. Many prospective students are put off by the exorbitant cost of attending university in Denmark. There are a variety of scholarships available to students from Bangladesh that will help them pay for college in Denmark. These grants come from a wide range of sources, including the Danish government, academic institutions, and charitable organizations. The expenditures of education, living, and transportation are all covered by these grants. A student's chances of receiving one of these awards depend on factors like his or her academic performance, financial need, and intended field of study. This post will take a look at the various Danish scholarship opportunities for students from Bangladesh.
Nordplus Programme

Students from outside the Nordic region can apply for scholarships through the Nordplus Programme. Undergraduates, graduates, and doctoral students from partner universities and institutions are eligible for this scholarship to study in Denmark. The value of the scholarship varies according to both the student's academic standing and the length of their program of study.

Fulbright Denmark

The acclaimed Fulbright Denmark Grant Programme encourages cross-cultural understanding through study abroad. Students at the master's or doctoral level are eligible to apply for a Fulbright grant to spend an entire academic year in Denmark.

Erasmus Mundus/Joint Master Degree

Students who wish to study in another European country can apply for funding through the Erasmus Programme, an EU programme. Students at all levels of education (bachelor's, master's, and doctoral) are welcome to apply to the programme. The value of the scholarship is proportional to both the student's academic standing and the length of their programme of study.

Danish government scholarships

Scholarships are available from the Danish government for international students who wish to complete their graduate education in Denmark. The scholarship provides a monthly stipend in addition to covering all or a portion of the cost of education. All international students attending a Danish graduate school are eligible to apply for the award.

Aarhus University International PhD Recruitment Scholarships in Health

International students interested in pursuing a PhD in Health at Aarhus University can apply for funding through the university. The grant grants 15,000 Danish Krone to help with educational and living expenses. All international students enrolled in a PhD Health programme at Aarhus University are eligible to apply for the award.
Some other scholarships available in Denmark for Bangladeshi students are:
SDU Danish Government Scholarships, Denmark
Royal Society International Exchange Programme
University of Copenhagen scholarships
ERCIM Alain Bensoussan Fellowship in Europe
Students from Bangladesh who are interested in studying in a safe, welcoming, and stimulating environment will find both in Denmark. Scholarships have made higher education in Denmark more accessible than ever.
50+
Certified Education Consultants
Online
Step-by-Step Expert Enrollment Guidance
Application Fee Waiver

SOP & LOR Prep Support

Education Loan Search

Visa Assistance

Up to 100% Scholarships Upon Admission