Scholarships in Malta for Bangladeshi Students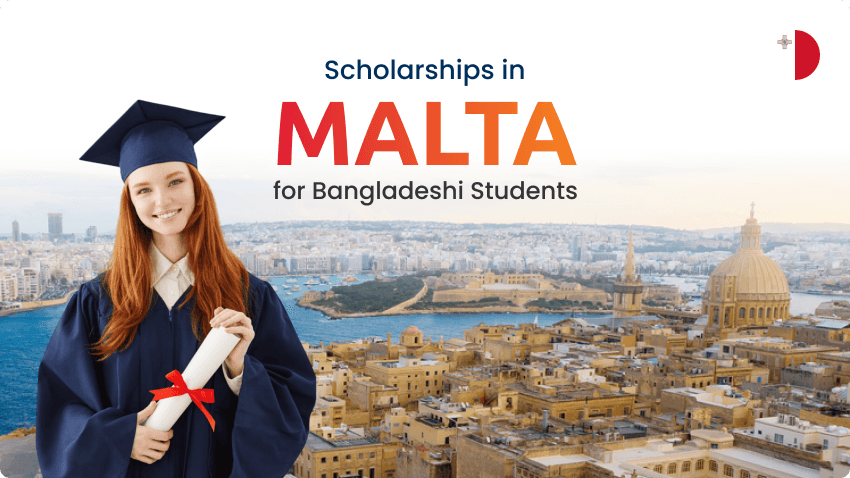 Scholarships in Malta for Bangladeshi Students
Students from Bangladesh are a rising group of international students attending universities in Malta, which is a small island country in the Mediterranean. Because Malta offers Bangladeshi students a high-quality education at reasonable prices, in addition to a thriving cultural scene, it is becoming an increasingly attractive destination for Bangladeshi students. There are a lot of financial aid opportunities for international students who want to study in Malta. Scholarships and grants are available from a variety of public and private sources, including the Federal government.
The University of Malta Scholarships

Scholarships are currently available for graduate study at the University of Malta, including both the Ph.D. and Master by Research programmes. Students with proven financial need will have all fees completely waived. The University of Malta is the top research university in the country. Outside of the UK, the University of Malta has been around the longest. The academic opportunity it provides for students is both extensive and varied.

Endeavor Scholarship Scheme

The government of Malta also offers a highly competitive scholarship programme called Endeavour. The fellowship is open to students majoring in a wide variety of disciplines, such as the arts, humanities, social sciences, business, and more.

Malta Art Scholarship Scheme

The Maltese government has made this award available to worthy students. It can be applied towards a bachelor's, master's, doctorate, or doctoral and master's degree. Up to EUR 20,000 may be required for tuition, depending on the degree earned.
Some other scholarships available in Malta for Bangladeshi students are:
Ethicon Foundation Fund Travel Grants 2023
ECTRIMS Postdoctoral Research Fellowship Exchange Programme
Students from Bangladesh who are looking for an interesting and safe place to study will find both in Malta. Because of scholarship opportunities, getting a university degree in Malta is easier than ever.
50+
Certified Education Consultants
Online
Step-by-Step Expert Enrollment Guidance
Application Fee Waiver

SOP & LOR Prep Support

Education Loan Search

Visa Assistance

Up to 100% Scholarships Upon Admission