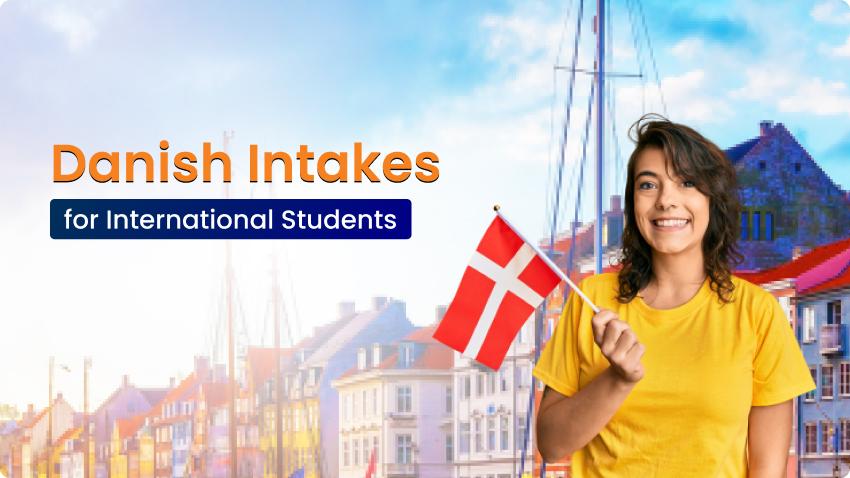 What are the Danish Intakes for International Students?
If you are a student from Bangladesh and are considering studying in Denmark, there are a few things you should know. Firstly, the education system at Danish universities is widely regarded as among the best in the world. There are also some world renowned universities in Denmark. This will result in your being able to work side-by-side with some of the most respected leaders in your field.
Even though it's not a common destination, Denmark is an intriguing location for students from other countries. Universities in Denmark offer world-class education on par with the greatest. Denmark has a long tradition of providing courses in the sciences and technologies, but it is also a great place for international students to study a wide range of other subjects. There are two annual intakes in Denmark.
| Deadlines | Summer | Winter |
| --- | --- | --- |
| Applications Open | July | November |
| Application Deadline | September | January |
| Session Starts | January-Mid March | July-September |
Because there are multiple steps in the Danish application process, prospective international students should start gathering the necessary documents at least a year before their desired Intake. Let's look at the intakes in Denmark for international students:
Summer
The Danish Summer Semester, which begins in between January to mid March, is the country's second intake. Before submitting an application, you should check university websites to ensure that your intended programs are available for the Summer Intake.
If anyone misses the application deadline in the winter, they don't have to lose a whole academic year because there is a second chance in the summer. Starting in July, application submissions must be received before the application deadline in September. Information about the students' applications will be sent out by October.
Winter
In Denmark, the majority of universities offer all of their courses during the Winter Intake, making it the most popular time to enroll. This intake usually starts in July to September. Online applications for university admission typically open in November and remain open until about January. Students should expect to hear back about their acceptance status by the beginning of February to March. Because getting a student visa can take some time, students are encouraged to start the process as soon as they know they have been accepted.
50+
Certified Education Consultants
Online
Step-by-Step Expert Enrollment Guidance
Application Fee Waiver

SOP & LOR Prep Support

Education Loan Search

Visa Assistance

Up to 100% Scholarships Upon Admission