Dutch Intakes for International Students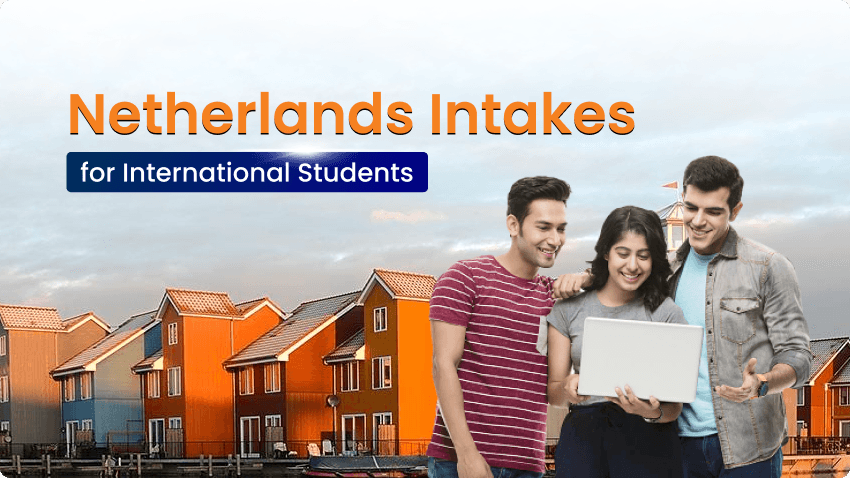 Dutch Intakes for International Students (The Netherlands)
The Netherlands is the top choice for students looking to study abroad from all around the world. The academic standards of Dutch universities are quite high, and the institutions' research infrastructure is world-class. A wide range of courses taught in English are accessible to international students. You can select a course related to your area of interest. The Dutch universities also provide multidisciplinary courses that might assist you in changing your career path to make it more future-proof.
Most students applying to universities in the Netherlands do so during one of two admissions periods. Since universities offer more courses than in February, international students always prefer the first intake that begins in September. Those who weren't successful at the first round of applications can try again at the second. In the Netherlands, there are two intakes.
| Deadlines | Spring | Autumn |
| --- | --- | --- |
| Applications Open | September | March |
| Application Deadline | October | April |
Aspiring international students applying to universities in the Netherlands should start gathering the necessary application materials at least a year before their desired Intake date. All the information you require on Dutch Intakes is provided below.
Autumn
Because it begins in September, the autumn intake is sometimes also referred to as the September intake. In the Netherlands, the primary intake occurs in September, just like it does in many other countries. In the Netherlands, each and every university presents each and every one of their classes and programs for the September intake.
Spring
People who were not accepted into the program during the first round, which took place in September, can benefit from the second intake, which begins in February. The level of competition for the second intake is significantly lower than that of the first intake, which is a benefit in and of itself. Since there are less people applying for courses during the winter semester, it is more likely that you will be accepted into the program if you submit your application then.
50+
Certified Education Consultants
Online
Step-by-Step Expert Enrollment Guidance
Application Fee Waiver

SOP & LOR Prep Support

Education Loan Search

Visa Assistance

Up to 100% Scholarships Upon Admission