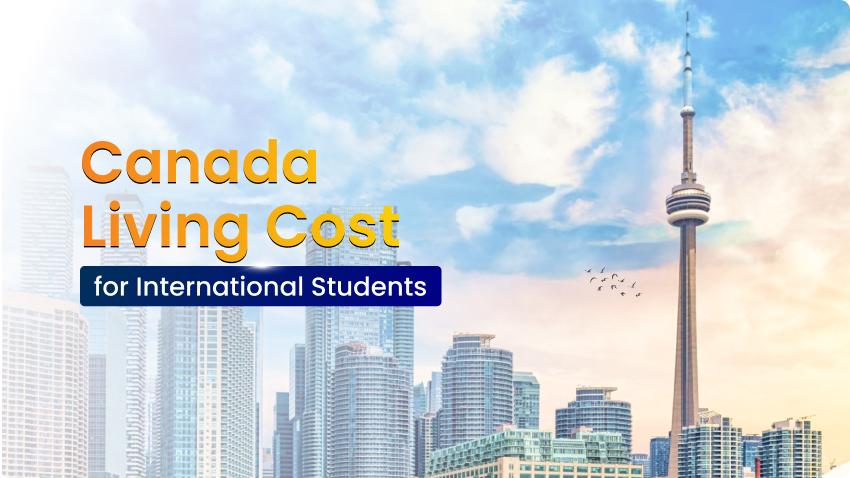 Canada is a popular study abroad destination due to its high standard of living and plenty of internationally acclaimed colleges and universities. And what is one of the most crucial elements that could determine the success or failure of the transaction? The expense of a Canadian education. In several cases, Canadian universities offer better value for money than their English-speaking counterparts. However, the final cost may still be high depending on a number of circumstances. This is especially true given that tuition for international students is typically far higher than it is for Canadian students. So what is the cost of studying in Canada?
Cost to Study as an International Student in Canada
Tuition in Canada is determined by each individual institution. The average cost of an undergraduate education in Canada for overseas students is $35,000. The typical cost of postgraduate education in Canada is $22,500.
These changes are not unexpected given the annual trend of growing tuition costs. If you are an international student planning to study in Canada in 2024, you can get a rough estimate of your tuition costs by looking at the price structures from the previous year. Keep in mind that even within the same institution, tuition might vary significantly amongst majors. Different institutions will have different requirements.
Living Costs
The second-largest country in the world is Canada. From bustling city centers to serene suburbs, Canada's provinces and territories have it all. As a result, as you can imagine, there are regional differences in the cost of living in Canada. Vancouver and Toronto are the most costly cities in Canada. Toronto, Montreal and Vancouver are also included in the list of best student cities in the world according to the QS rankings 2023.
The cost of living and studying in Canada is determined by a variety of individual characteristics, just like tuition. For instance, the cost of your accommodations will vary based on the style you select. Homestays and sharing private apartments with others can be less expensive than on-campus housing. The issue of location is another. Apartments near city centers are probably more expensive than those farther out. The city in which you are attending school will also affect the rent. Depending on where you stay, you would need to calculate the cost of transportation as well as all the available budget possibilities.
Let's look at the average cost of living in Canada
| Necessities | Costs |
| --- | --- |
| A meal at a restaurant | CAD 13 - 16 |
| One day pass for transportation | CAD 13 - 16 |
| Monthly Utilities – Electricity, Water, Gas | CAD 300 |
| Rent (monthly) | CAD 2000 - 3500 |
At first, all of this information may seem daunting, especially if you've never lived abroad before. But with the right research, you can determine what suits your financial situation. Depending on whether you choose off-campus housing or private housing, as well as the distribution of options within these categories, the cost of accommodation will change.
Managing the Costs as a Student
Don't give up on your dream of attending university in Canada simply because the associated expenses seem out of reach. Depending on your specific circumstances, you may be able to find a means to have your education costs in Canada covered in full or in part. Let's have a look at some potential funding sources for international students:
Scholarships & Grants
When you apply to one or more of Canada's universities, you may be eligible for a scholarship. In order to better your odds, Several universities have a rolling admissions policy, so it's best to get your application in as soon as possible. Avoid focusing solely on the most prestigious or well-funded grants. Apply for a number of modest awards, awards from your department or college, or even awards given out during specific courses. You can increase your chances of receiving a scholarship for the following year by doing well in your first semester or year.
Student Discounts
Make sure you claim your student discounts! As a student, you are eligible for significant discounts on a variety of goods and services, including monthly transport passes, meals, and purchases made in stores and restaurants.
Working Part-time
It is not necessary for international students to obtain a work permit in order to be employed in Canada. During the semesters, you are permitted to work a maximum of 20 hours per week, but you can work full time during breaks.This can help you reduce some of your monthly expenses. You may gain valuable work experience and start making money toward your living expenses at the same time! .
Our Concluding Thoughts
What will studying in Canada cost? You can see that it varies. There are many different aspects that go into the calculation of your costs. There are a number of factors at play, including the college and programme that you decide to enroll in, as well as the location of the college, the place where you would be staying, and so on. Therefore, make it a point to investigate the numerous opportunities that are available in order to locate something that is within your financial means. Keep in mind that you can offset the cost of not only your tuition but also your living expenses by looking into work and scholarship opportunities.
50+
Certified Education Consultants
Online
Step-by-Step Expert Enrollment Guidance
Application Fee Waiver

SOP & LOR Prep Support

Education Loan Search

Visa Assistance

Up to 100% Scholarships Upon Admission
Frequently Asked Questions to study abroad