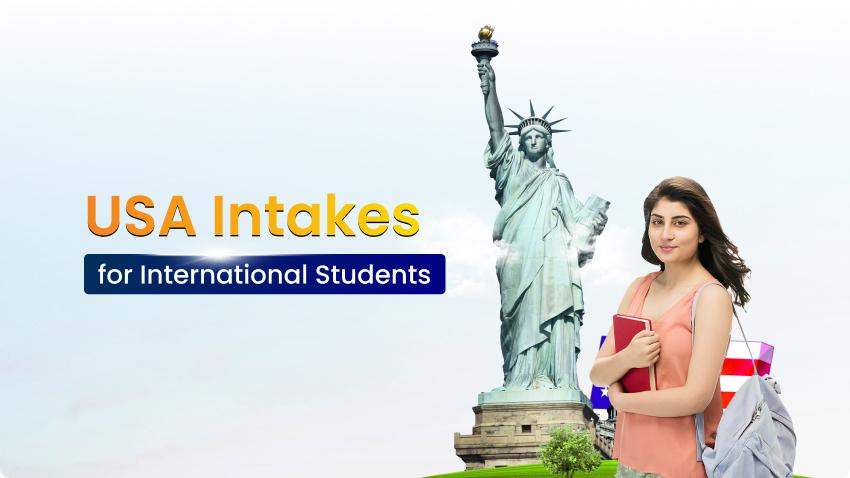 What are the USA Intakes for International Students?
Students in the USA have the opportunity to enroll in a study programme at a university throughout the three different sessions: fall, spring and summer. There are a few universities that don't accept students at any other time of the year than the Fall and Spring semesters; nonetheless, the Fall is by far the most significant and sought-after intake period. Let's look at the 3 intakes in the USA for international students:
Fall
This is by far the most common and busiest intake for international students entering the USA. During this enrollment period, universities are more likely to accept applications from students outside the country. You'll have to compete with the most people ever for admission during this intake because so many universities are offering so many distinct majors. Students who sign up for the institution's Fall term can expect to start classes in the months of August and September.
Spring
Because a lot of semesters begin in January, the spring semester is often the second most popular time for students to enroll in a programme out of all of the available sessions. Those who were unable to submit their applications in time for the Fall semester still have an opportunity to do so, however fewer seats in fewer programs at fewer universities will be available.
Summer
There is a notable decline in the number of universities that provide summer intakes with any academic opportunities. During the months of May through June or July, students at a number of universities are able to enroll in summer semesters. Summer semesters have a lower level of competition as compared to the Fall semesters and the Spring semesters. This indicates that if you apply to a program that is currently being offered, you may have a greater chance of being accepted!
| Intake | Month |
| --- | --- |
| Fall | November - January |
| Spring | October-November |
| Summer | January- March |
Our Concluding Thoughts
Out of all the university admissions in the US, the Autumn intake typically receives the most applications. The largest number of international students are admitted during this intake. Additionally, the Fall semester offers the most range of programmes across the most schools. If students don't quite make the deadlines for the Fall admission, they choose the Spring intake. There might not be as many programmes offered by as many schools in the spring. However, if you don't get into the Fall intake and don't want to wait another year to start your programme, it's a solid backup.
The least frequent admissions period for US universities is the summer. For this intake, several schools will only offer a limited number of courses. Look into the intakes offered for your preferred programmes and the deadlines as soon as you can to give yourself the best chance of admissions success. We advise starting on your applications up to a year in advance of the preferred intake date!
50+
Certified Education Consultants
Online
Step-by-Step Expert Enrollment Guidance
Application Fee Waiver

SOP & LOR Prep Support

Education Loan Search

Visa Assistance

Up to 100% Scholarships Upon Admission
Frequently Asked Questions to study abroad