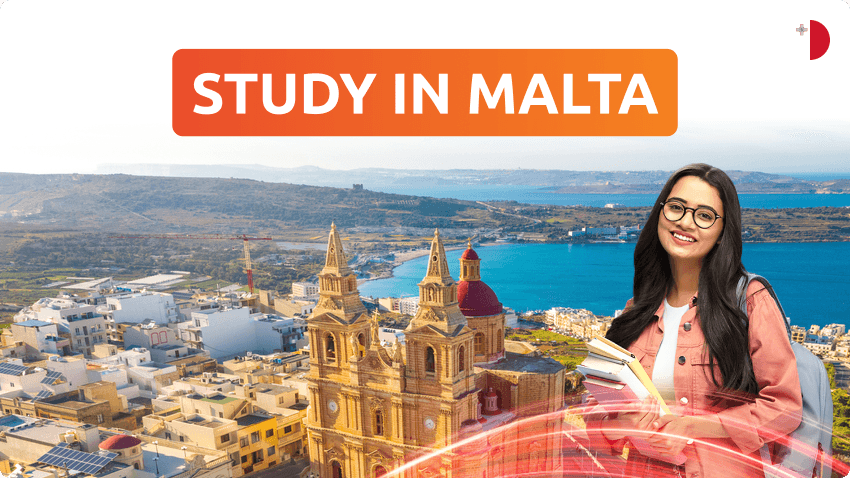 Why Students Choose Malta as a Study Abroad Destination
Wouldn't it be good to study somewhere away from all the movement and noise of the outside world? Look into studying in Malta if you want to study abroad in a peaceful country. Malta is a network of islands in the Mediterranean Sea near the Italian coast that is well-known for its temples and fortresses. Many students choose to study in countries with the best educational systems in their pursuit of a high-quality education. And when it comes to top-notch standard of living and amazing educational opportunities, Malta has it all.
Excellent Education

Universities in Malta, known for their renowned professors and rich history, are a light of knowledge, fostering curious minds in a variety of fields. Being a student in Malta is a magical experience that blends learning with a life-changing adventure of exploration. The University of Malta is one of the best in the island nation.

Low Cost of Education

One of the reasons why students think Malta is a good alternative for higher education is that tuition is far less expensive than in any other European country. The University of Malta, the sole public university in Malta, does not charge tuition for the majority of its academic degrees if a student is from the EU or the EEA.

Maltese Culture

The culture of Malta is one of the most diverse. In the center of the Mediterranean, several cultures, customs, and religions gave birth to Malta's rich cultural history. Most people associate the Maltese with warmth and kindness. The crime rate in Malta is among the lowest in the world, and the people there enjoy a strong feeling of community.

Experience Student Life

Although there is a substantial number of international students in Malta, the country's way of life has not changed much over the years. The country is only a few hours away from major European cities including Paris, Rome, Madrid, Milan, Barcelona, Athens, and Istanbul for people who want to see the rest of Europe. Therefore, one can easily travel to all 28 member countries of the European Union while studying in Malta.

Safety in Malta

Malta is a secure country.There are no risks to international students living in Malta. International students integrate well into the country because the people are welcoming and helpful. It continually raises the bar for its safety and security measures.

Working as an International Student

Students in Malta are permitted to work up to 20 hours per week while completing a minimum of 15 hours of coursework. In Malta, a student can expect to make between 8 and 12 euros per hour working part-time.

Scholarships

For international students wishing to study in Malta, there are numerous scholarship options. There are numerous scholarships and awards granted by private, nonprofit organizations, while some of these are provided by the Federal government.
50+
Certified Education Consultants
Online
Step-by-Step Expert Enrollment Guidance
Application Fee Waiver

SOP & LOR Prep Support

Education Loan Search

Visa Assistance

Up to 100% Scholarships Upon Admission


Ready to Get Started?
Help us find the best study abroad courses and universities for you with just a few simple steps.
Read More Insightful Articles
50+
Certified Education Consultants
Online
Step-by-Step Expert Enrollment Guidance
Application Fee Waiver

SOP & LOR Prep Support

Education Loan Search

Visa Assistance

Up to 100% Scholarships Upon Admission