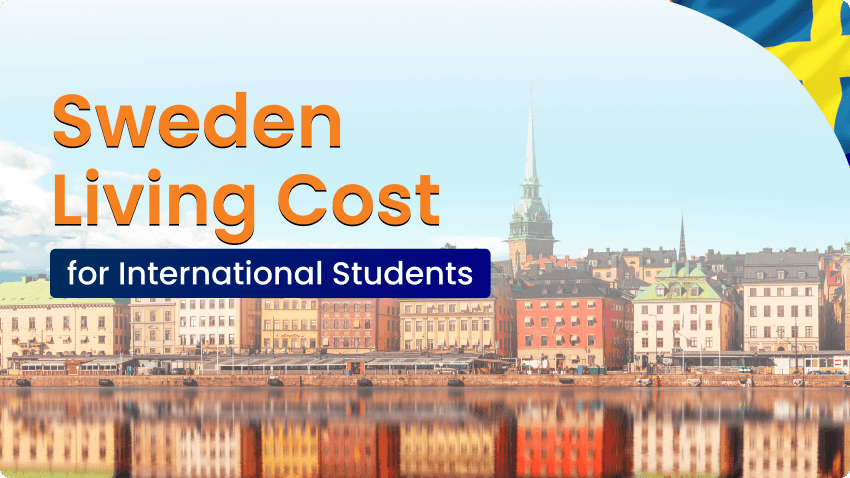 Studying in Sweden is more affordable for international students than in other popular study destinations including the United States, Canada, and the United Kingdom. Swedish tuition is often lower than that of the United States and the United Kingdom and is on line with that of Canada. The percentage of applicants from other countries than Sweden who get admitted to universities and colleges is well over half. Learn more about the tuition and living expenses in Sweden if you're considering joining that group of students.
What is the Cost of Studying and Living in Sweden?
Tuition Cost

Study costs for international students are higher in Sweden. Depending on the chosen major and institution, annual tuition might cost anywhere from SEK 80,000 to SEK 295,000 per year. The costs of higher education are highest in the areas of business and architecture. The application fee for universities outside the EU/EEA is typically around SEK 90 but varies by university.
Top Universities in Denmark and Their Tuition Cost
| University | QS World University Rankings | Tuition Fee Per year |
| --- | --- | --- |
| KTH Royal Institute of Technology | 73 | 155,000 |
| Lund University | 85 | 13,000 EUR |
| Chalmers University of Technology | 129 | 160,000 |
| Linköping University | 268 | 100,000 |
Additional Expenses

The cities outside of the big metropolises are often the least expensive places to study in Sweden. Despite the high cost of living in Stockholm, Gothenburg, these two are ranked among the best student cities in Sweden according to QS rankings. The cost of living in some cities may be much greater than in other parts of the country. However, they also provide a variety of amenities and cultural opportunities that some students may find to be worth the additional cost.
| Necessities | Costs |
| --- | --- |
| Monthly Utilities – Electricity, Water, Gas | SEK 1300 |
| Meals | SEK 1500 - 2500 |
| Rent (monthly) | SEK 2500 - 6500 |
| Transport | SEK 1000 |
| Other expenses | SEK 200 - 250 |
Ways to Minimize the Costs
The cost of living in Sweden is high for international students. What if, though, we informed you that it isn't necessary? There are various methods to reduce your monthly expenses in Sweden without sacrificing your dreams of studying abroad. What are some of these strategies for lowering international students' living costs in Sweden? Let's discuss ways to lower living costs for international students.
Scholarships

International students may be eligible for scholarships from Swedish universities based on academic merit, financial need, or a combination of the two.

Student Loans

Additionally qualified to apply for loans to pay for their school costs in Sweden are international students.

Grants

International students can apply for a number of grants to help pay for their studies in Sweden.

Working part-time

Sweden allows international students to work during their studies to help pay for living expenses. It's important to keep in mind, though, that the amount of time that international students can work is restricted, which is 40 hours per week.
50+
Certified Education Consultants
Online
Step-by-Step Expert Enrollment Guidance
Application Fee Waiver

SOP & LOR Prep Support

Education Loan Search

Visa Assistance

Up to 100% Scholarships Upon Admission