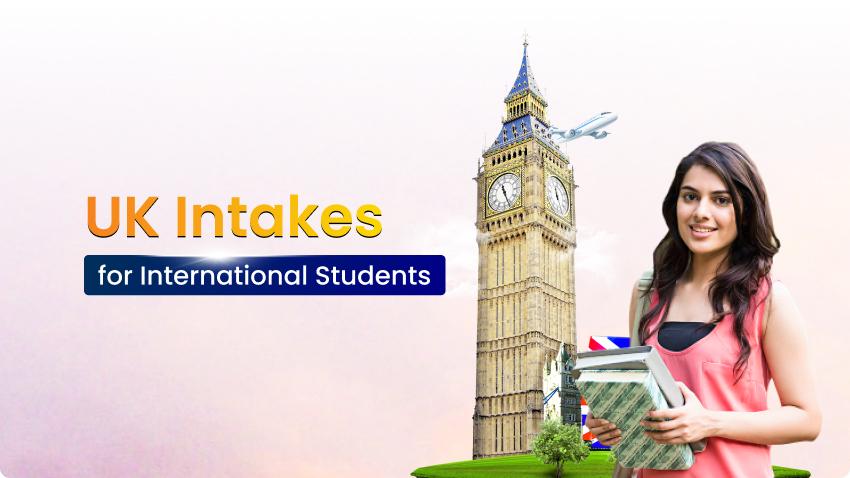 What are the UK Intakes for International Students?
In the UK, new students are normally accepted by institutions in either September or January. There is also a summer intake, however this semester is often shorter and offers significantly fewer programs from far fewer universities. Be aware that application deadlines and semester start dates may differ between different universities and programmes. Take care to submit your application on time by checking the deadlines for each institution and programme you are interested in. Let's look at the intakes in the UK:
September Intake
The busiest and most competitive time for students to apply to UK institutions is during the autumn semester. The majority of universities give the great majority of their classes during this time. This session's application period runs from December to July. During this intake, the institutions provide all of the major programmes, and the greatest number of scholarships and grants are also available.
January Intake
In the UK, this intake may be referred to as the secondary intake. Between September and November is when applications are accepted. In comparison to the Autumn intake, fewer students are applying to the fewer colleges and programs that have openings. This is not to argue that the January intake is the second best option. If you were unable to enroll in September, it is still a fantastic alternative for you. It might be simpler for you to get a spot in your preferred program. Additionally, there may be less competition for available scholarships and affordable housing.
May Intake
There are fewer institutions offering these possibilities, hence there are fewer options available. Between October and November is when applications are accepted. The average number of applicants for this intake is the lowest, but because there are fewer seats available, it might not be any less competitive. If the university of your preference provides the program you wish to enroll in, think about applying for the May intake. Your best chance of being accepted to your desired programme is to apply early.
| Intake | Month |
| --- | --- |
| Semester 1 | September - November |
| Semester 2 | January - March |
| Semester 3 | May- June |
Our Concluding Thoughts
For the intakes in the UK, our recommendation is to start your application as soon as feasible. The deadline might seem far off, but you'll need the extra time to complete what you need to in order to reach it. You owe it to yourself to give yourself the greatest opportunity possible if you're making all of this effort to study abroad. Make sure you've verified to see if your degree is available for the start date you want and that you are aware of all the application deadlines for the UK's intakes in 2024. Give yourself at least six months to gather all of the requirements for the course and your visa. Don't rush, but take caution. Rushing through any aspect of your application could make it less likely that you will be accepted. Therefore, start early, take it slow, and best of luck!
50+
Certified Education Consultants
Online
Step-by-Step Expert Enrollment Guidance
Application Fee Waiver

SOP & LOR Prep Support

Education Loan Search

Visa Assistance

Up to 100% Scholarships Upon Admission
Frequently Asked Questions to study abroad