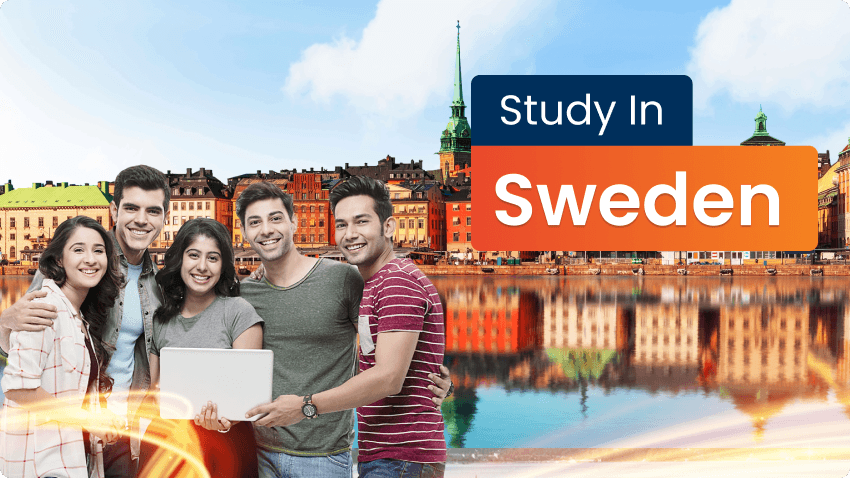 Why Students Choose Sweden as a Study Abroad Destination
Nothing more clearly demonstrates how far Sweden has come from its brutal Viking past than the fact that Sweden's higher education system is currently ranked among the best in the world. Were cutting-edge research and practical difficulties in multicultural academic communities mentioned? You need to know that education in Sweden is more about self-development through student groups and independent studies than it is about sitting through the conventional instructor lecture if you want to have a better understanding of what it's like to study there. Sweden is renowned for being welcoming to the world community, and this is also true of its educational system. Sweden is home to students from all over the world. Let's look at the reasons to study in Sweden:
Study at globally ranked universities

Universities in Sweden combine academic excellence with cutting-edge research and a wide variety of programmes to accommodate students from all backgrounds. Each institution, from the venerable Uppsala University to the cutting-edge KTH Royal Institute of Technology, has distinctive qualities and areas of expertise that set them apart from the competition.

Top 5 Best Universities in Sweden

| University | QS World University Rankings |
| --- | --- |
| KTH Royal Institute of Technology | 73 |
| Lund University | 85 |
| Uppsala University | 105 |
| Stockholm University | 118 |
| Chalmers University of Technology | 129 |

Swedish Culture

It is firmly ingrained in Swedish culture and beliefs to practice moderation, which emphasizes fairness and balance in daily life. The Swedish Way is embodied in its culture, which also includes freedom, equality, and sustainability. While it may be odd for you to engage in conversation with complete strangers on the street, you'll discover that Swedes are genuinely passionate about cooperating to build a far better world.

Experience Student Life

Going abroad to further your education involves more than just the classroom! You'll get to know students from Sweden and other countries as well as discover your new study abroad area. Every university in Sweden has a student union. You can access the activities that are typically the center of social life at Swedish universities even if you choose not to partake. Through nightlife events, athletic clubs, and arts and theater activities, they'll assist you meet new individuals.

Working as an International Student

While in Sweden, as an international student you are allowed to hold down a job. Although there isn't a set restriction on how many hours you can work while you're a student, it's crucial to remember that you'll need to set out around 40 hours per week for things like attending lectures, reading, studying, and working on assignments.

Tuition & Study Cost

The annual higher education fees in Sweden for international students vary based on the university and programme. In Sweden, annual tuition costs range from about SEK 80,000 to SEK 295,000. Living expenses vary depending on where you go to university; bigger cities are typically more expensive.

Scholarships

Scholarship opportunities in Sweden are available to students from all over the world. Scholarships might help pay for either a bachelor's or master's degree. All or a portion of study expenses may be covered through a scholarship. Some scholarships not only pay for tuition, but also provide a stipend to help with living expenses.
50+
Certified Education Consultants
Online
Step-by-Step Expert Enrollment Guidance
Application Fee Waiver

SOP & LOR Prep Support

Education Loan Search

Visa Assistance

Up to 100% Scholarships Upon Admission


Ready to Get Started?
Help us find the best study abroad courses and universities for you with just a few simple steps.
Read More Insightful Articles
50+
Certified Education Consultants
Online
Step-by-Step Expert Enrollment Guidance
Application Fee Waiver

SOP & LOR Prep Support

Education Loan Search

Visa Assistance

Up to 100% Scholarships Upon Admission