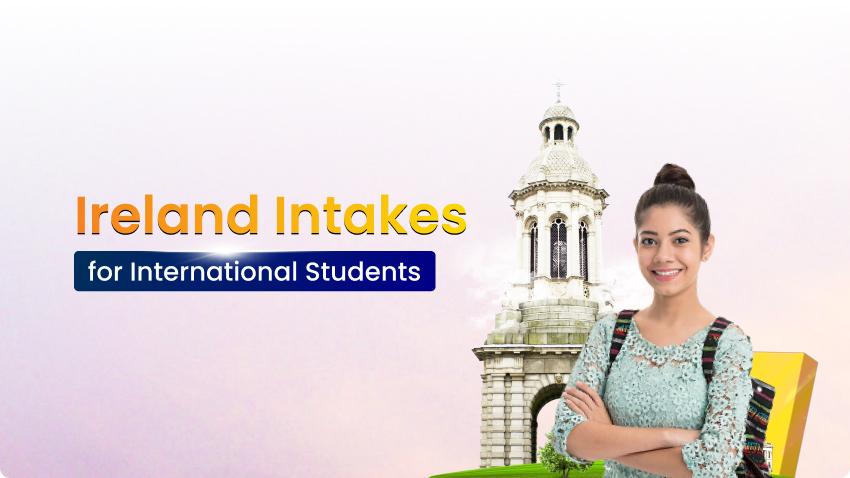 What are the Ireland Intakes for International Students?
It's not always easy to figure out what kind of intake is best for you. Consider factors including your past academic performance, standardized test scores, acceptance rates, job prospects, and your level of preparedness for the program as you make your choice. Most international students opt to enroll in September, however January is a good month for several degree programs. We suggest waiting until the next intake to apply if you haven't prepared your scorecards yet. Let's look at the 3 intakes in the Ireland for international students:
Fall
This is the primary intake period for the majority of Ireland's undergraduate and postgraduate programmes. September or October is the usual commencement period, but this can vary based on the institutions and the programs.
Spring
A second enrollment period may begin in January or February at some universities, particularly for postgraduate degree programs. This intake is often less than what is taken in throughout the fall.Those who missed the deadline to submit their applications for the Fall semester can still do so, but they will have less choice in terms of programs and institutions.
Students are able to submit their applications and begin their academic careers at any time of the year at educational institutions that operate on a rolling admissions basis. This occurs more frequently with shorter courses or possibilities for studying part-time.
| Intake | Month |
| --- | --- |
| Fall | September- October |
| Spring | January- February |
Our Concluding Thoughts
In spite of the fact that the cost of living in Ireland is somewhat greater than in other countries where English is the primary language, choosing to pursue academic pursuits in Ireland is advantageous in more ways than one. Because there are so many opportunities for high-quality jobs and so many prominent educational institutions, it is an excellent destination for students from other countries who are interested in pursuing further education. Icing on the cake for Ireland, which is becoming a great source of curiosity for overseas students from India and other South Asian nations is the expanding number of employment opportunities as well as the attraction of big enterprises towards the country. Your time spent studying in Ireland, which is itself a country of breathtaking beauty, will undoubtedly be remembered as one of the most memorable experiences of your life.
50+
Certified Education Consultants
Online
Step-by-Step Expert Enrollment Guidance
Application Fee Waiver

SOP & LOR Prep Support

Education Loan Search

Visa Assistance

Up to 100% Scholarships Upon Admission
Frequently Asked Questions to study abroad